Sonia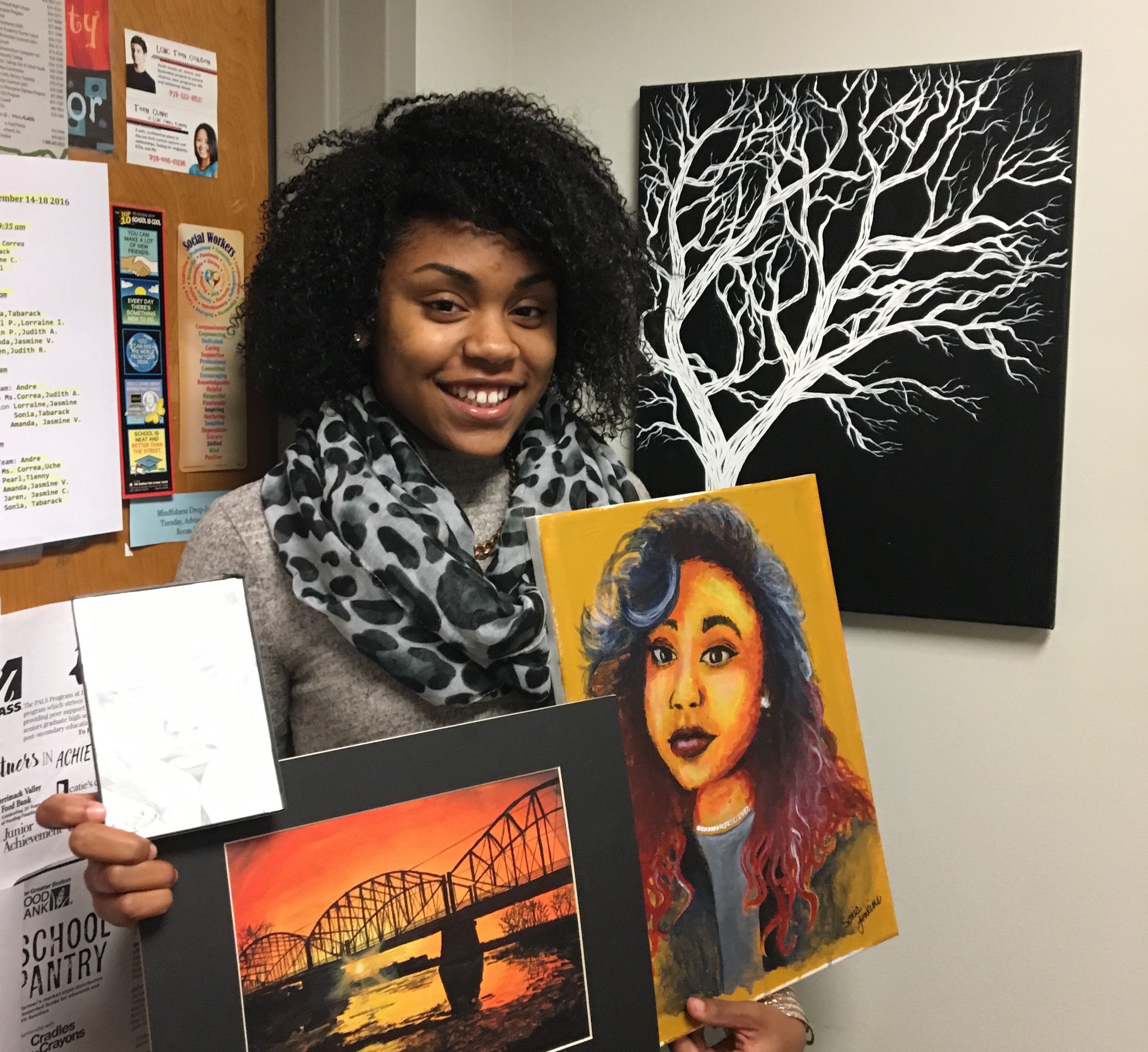 Sonia is in the PALs (Partners in Achievement of Lowell Students) mentoring program at Lowell High School. The goal is to pair each student with a mentor from around the community. 
Sonia, so full of optimism and confidence, is a striking young woman who has faced issues that most adults would struggle with. Midway through her 9th grade year, Sonia dropped out of high school and moved to Lowell to live with her mom. But after Sonia's mother became ill, they had a falling out. At that moment, in Sonia's words, she needed to choose: face life as a victim or fight for her independence. So Sonia emancipated herself.
Now, fully independent and supporting herself through an almost-full-time job and no family help, Sonia is looking forward to achieving her goals.
With the help of her PALs coordinator, her peers, and her mentor, Sonia has found a place to live. She's also a talented artist, and the PALs program recently helped her sell some of her artwork to help her make money. Through PALS, Sonia found the friendship, support, and love that she needed to thrive. She wants to study and pursue art therapy as a career, and with her focus, determination and drive, we know she can do it. We can't wait to see what exciting things Sonia will do in her future!