Jadin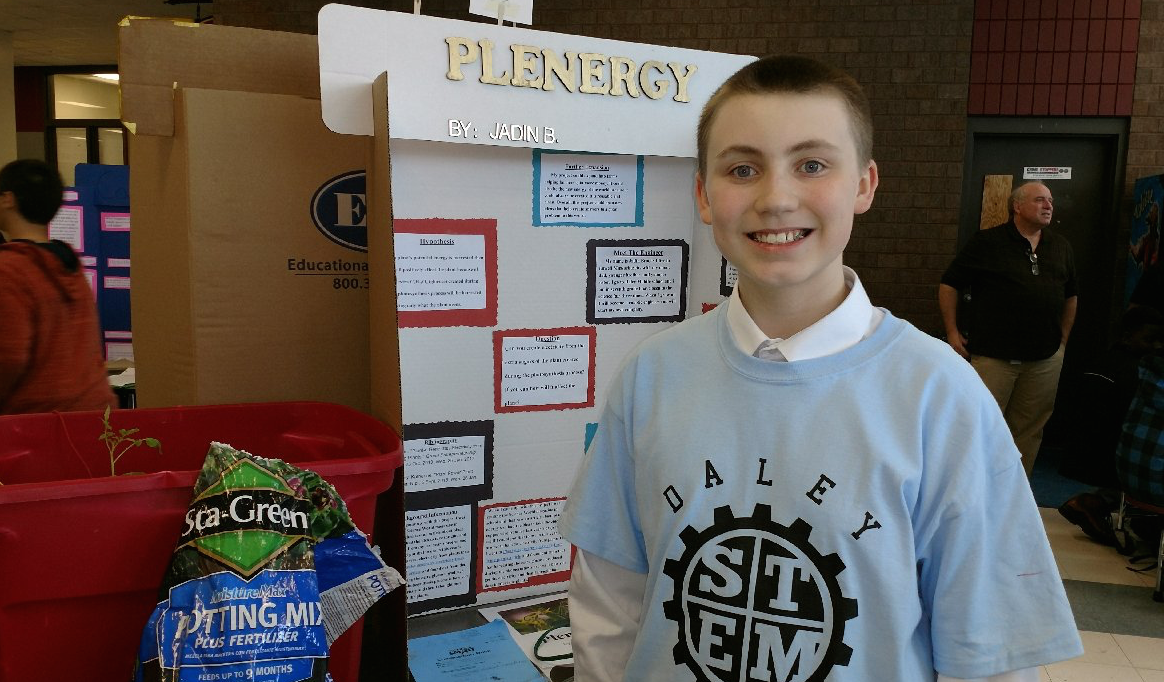 Meet Jadin, a 7th grader at the Daley School who has been in the Lowell Public Schools (LPS) since kindergarten. Jadin once struggled with speech issues, but was able to work through them and is now thriving in STEM Club and IDEA Camp thanks to scholarships.
Jadin had a very special honor. As one of the first LPS students to participate in the Northeast Regional Science Fairs, his project was one of over 180 from 35 towns. Jadin's mother drove him to UMass Lowell, where he brought his homemade project display inside. While other students had their projects professionally finished, complete with photography and flashy imagery, Jadin had hand-glued his trifold display and used colored markers.
Jadin's hard work paid off, and the next day the LPS Science and Social Studies Coordinator, Martha (Marti) Cohn, got a call that Jadin had won the first prize! Marti said she was more proud than if her own children won, because she knew the struggle it took Jadin to get there.
Marti immediately told the principal and Jadin's teacher right away, and on Monday morning, Jadin's principal and teacher stood waiting at the bus to congratulate him and tell him he won.
The first thing Jadin did? Ask to call his mom so he could tell her the good news. Congratulations Jadin!