Project LEARN STEAM Programming
IDEA Camp
IDEA Camp is a hands-on STEAM (Science, Technology, Engineering, Arts, Math) summer workshop. During week-long workshops, 5th-9th grade students can select from a variety of fun, interactive workshops that teach skills in crime science, robotics, architecture, computer coding, 3D design, gardening & food science, and more. Students benefit from the opportunity to work on applying new skills and learn from IDEA Camp instructors, Lowell Public Schools teachers.  
Due to COVID-19, IDEA Camp 2020 pivoted to an all virtual format. Students were able to safely pick up their workshop supply bundles before starting IDEA Camp to ensure they would be well-equipped working from home. The virtual format also helped students to work on new skills, outside of their curriculum, including teamwork and collaboration, project management, and problem-solving. Along with new skills, several workshops featured career speaker series allowing students to hear from professionals on their career and education pathway, and how IDEA Camp workshops can guide you to your career field. Speakers included engineers, drone operators, photographers, forensic scientists, and more. Nearly 300 inspired Lowell students participated in the free, virtual IDEA CAMP workshops during the month of July.
Click here to check out photos from IDEA Camp 2020.
Stay tuned for information about IDEA Camp 2021, as well as mini IDEA Camps during February and Spring break.
---
Thank you to our generous funders for sponsoring 2020 IDEA Camp!
A special thank you to our generous funders for sponsoring 2020 IDEA Camp.
To sponsor IDEA Camp, contact Jordan Elliott (jelliott@projectlearninc.org).
---
---
Girls Who Code
"Girls Who Code" is an after school program for girls ages 11-16 in Lowell Public Schools. Participating girls will develop skills that will serve them well into high school, college and ultimately into the work force."
Participating girls will develop skills that will serve them well into high school, college and ultimately into the work force.  Girls will gain real-world project management and problem solving techniques, learn a variety of programming languages (Scratch, Python, Javascript, etc.) and the foundational computer science of loops, variables, conditionals and functions that form the basis for all programming languages—whether they want to build a website, an app, or a robot. Girls will be able to interact with mentors, see themselves as computer scientists, and work on a team to design and build a Computer Science (CS) Impact Project that solves real world problems they care about. To sponsor Girls Who Code, contact Jordan Elliott jelliott@projectlearninc.org.
"Please share my appreciation to anyone responsible for bringing this club to our schools. We received 24 applications for Girls Who Code at the Butler."
~Lowell Middle School Teacher
Thank you to our "Girls Who Code" Supporters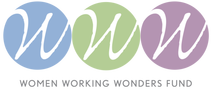 ---
Preparing Tomorrow's Clean Energy Work Force
A recent grant obtained by Project LEARN from the Mass Clean Energy Center provides Lowell High School students coursework, hands-on experiences, and job-related certification and training in the Clean Energy field.
"This program made me realize that it's not too late to dream. It made me want to go to college for the first time." - Synetta Som, Lowell High School Student
In this three-semester Clean Energy Course, students not only learn essential job skills such as interviewing, time management, and resume writing, they also study biofuel, solar, thermal, and wind energy technologies and earn valuable job certifications. Certifications and training have included: OSHA 10, Lead Safety certifications, weatherization and solar panel installation. Students also learn how to perform energy audits on businesses around the City of Lowell. Students complete the program job-ready in the Clean Energy field. 
Project partners include UMass Lowell, Middlesex Community College, Community Teamwork, Inc., the City of Lowell, Concord Consortium, South Middlesex Opportunity Council, and regional clean energy companies. 
For more information on supporting programs like this, contact LZ Nunn, the Executive Director of Project LEARN.