ArtUp Lowell
ArtUp Lowell extends the Lowell Community Health Center's (LCHC) indoor arts program and take art to the streets. ArtUp Lowell is designed to get youth artists and educators involved in art making to redefine and beautify the city's public spaces.
On June 11, 2019 nearly 800 student-designed flags were the backdrop for music, dance and poetry performances at Project LEARN's annual Kids Summer BookFest celebration at Kerouac Park. The "Jack's Flags" art installation, generously funded by Nancy L. Donahue, heralded this new collaboration with LCHC and Lowell's arts and cultural community. The installation will be up for 4 weeks and then the flags will be given back to their respective schools.
Our goal is to expand to reach 2,500 students next year and develop 2-3 new public art installations. To read more about the ArtUP Lowell Murals, please check out our FAQ or contact LZ Nunn: 978-455-9775.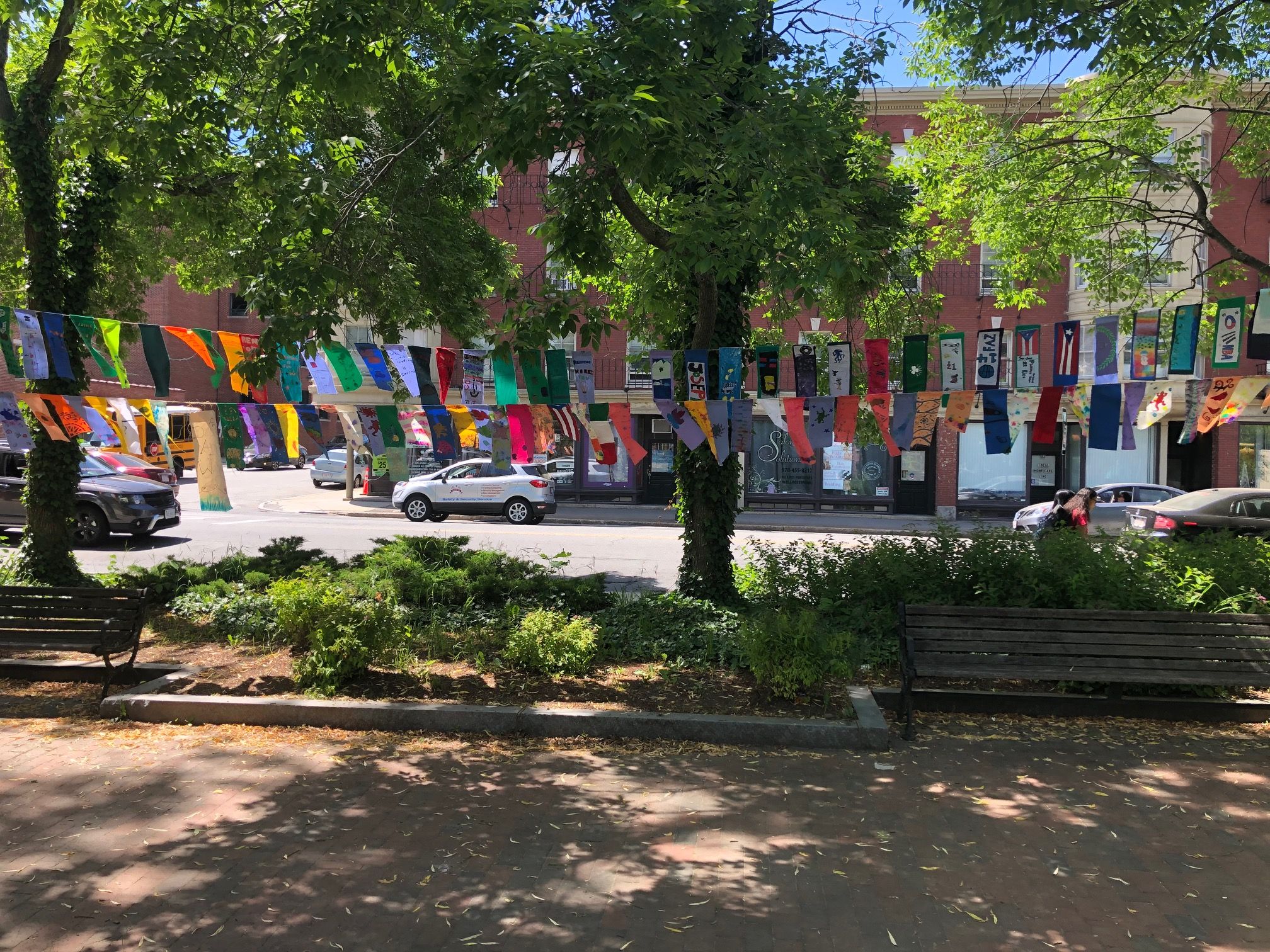 A special shoutout to our partners