Lowell High Career Speaker Day January 28, 2020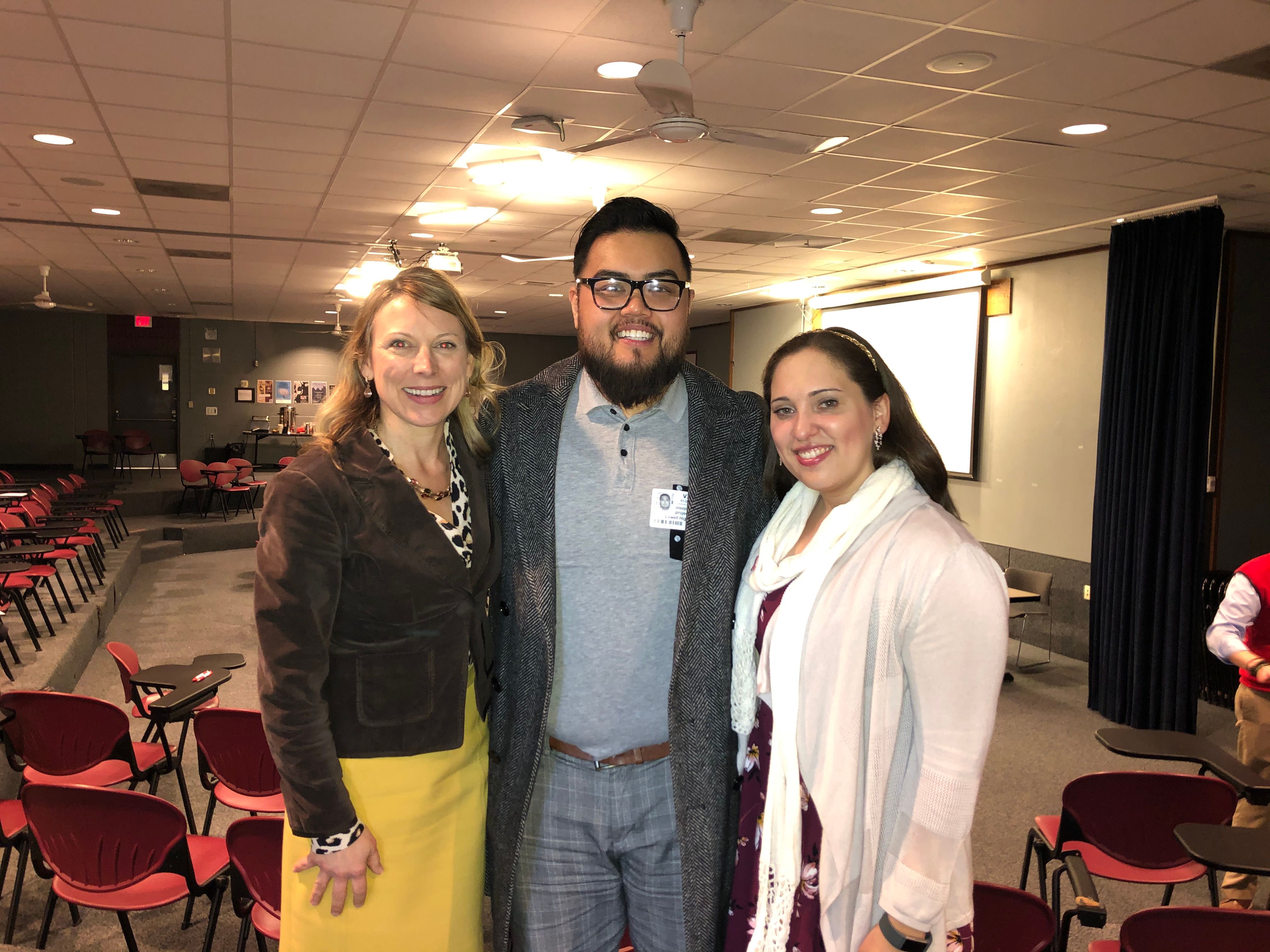 On January 28th, 58 volunteers served as career speakers visiting 65 classrooms, reaching 1,365 Lowell High students. 
The goal of Project LEARN's Career Speaker Day in January 2020 was to inspire students with real world experience on career paths. It featured a great number of Lowell High Alumni who were delighted to come back and share information about their high school interests, college major, path to their current career, and challenges they faced.
Speakers visited 65 classes including Graphic Design, English, Finance, Physical Health, Race and Ethnicity, Health & Bio Pathway, World History, Engineering, Entrepreneurship, Business Law, and Digital Photography to name a few. See a few photos below….
The speakers came from 45 local, regional and national businesses and organizations, such as:
Align Credit Union
Bristol-Myers Squibb (Cambridge)
Boys and Girls Club of Greater Lowell
Cambodian Mutual Assistance Association
Enterprise Bank
Gallagher & Cavanaugh
Greater Lowell Community Foundation
Jeanne D'Arc Credit Union
LifeLinks
Lowell Community Health Center
Lowell Public Schools
Middlesex Community College
Ora, Inc. (Andover)
Sanofi-Genzyme (Cambridge)
UMass Lowell
TD Bank
Career Speaker Christiane Boezio, of Bristol-Myers Squibb, reflected on her volunteer experience,"It was great to share my career journey with the students, especially since mine has taken many turns! I hope they learned that change is okay and that what you want to do today may be different in the future."
Career Speaker volunteers also included a number of Lowell High alumni. Lowell High alumni '05, Beth Knudson said, "A great opportunity to give back to the community that I grew up in." One of the messages she shared with students in Teacher Alison Montemurro's Honors Science Class is: "Work hard, have fun, and focus your energy on finding something that you love to do."
"It was wonderful to get back to Lowell High and meet the students, and see how much potential Lowell still has," said Edward Crockett, of Ernst & Young and Lowell High alumni '08. One thing he wished he'd learned when he was in high school, "aim to be relentlessly resourceful."
Lowell High School Junior, Mablean N. said, "I really enjoyed learning about how the path to finding a career isn't always concrete. A lot of the time as a student, we are under the impression that we have to have everything figured out, but my career speaker really helped me understand the path to my dream career doesn't always have to be concrete or set in stone."
Click here to view photos from the event (photos courtesy of Henry Marte | Marte Media), or check out our spotlight in The Lowell Sun.