Eight Hundred Reasons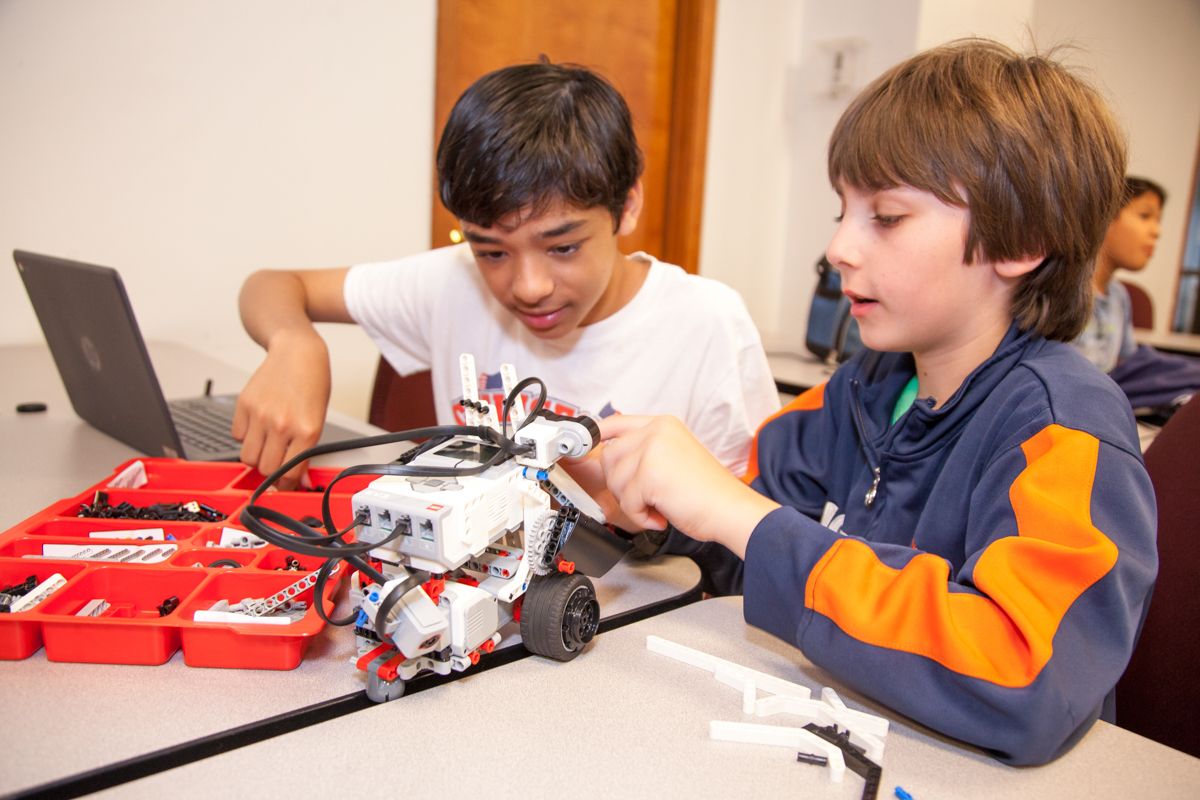 Project LEARN Finds Innovative Ways to Serve Lowell Students; Cindy Cantrell on September 30th, 2019
Nestled in the heart of Lowell is Kerouac Park, which is sought by fans of the Lowell-born novelist, whose quotes are immortalized there, and by others simply wanting a few moments of quiet reflection.
This past June, however, there were even more reasons to visit: over eight hundred, in fact.
Inspired by Tibetan prayer flags, the art installation "Jack's Flags" was created by fourth through eighth graders from eight Lowell schools. Some explored themes, such as the drawings of traditional dancers, foods and other symbols of cultural identity drawn by students from Kathryn P. Stoklosa Middle School with materials funded by local philanthropist Nancy Donahue.
Launched during the third annual Kids Summer BookFest on June 11, the pilot project was a collaboration between Project LEARN (Lowell Educational Alliance Resource Network), a nonprofit organization that funds innovative programs and services for 14,500 students attending Lowell public schools, and ArtUp, which was formed to bring works by Lowell artists to the Lowell Community Health Center.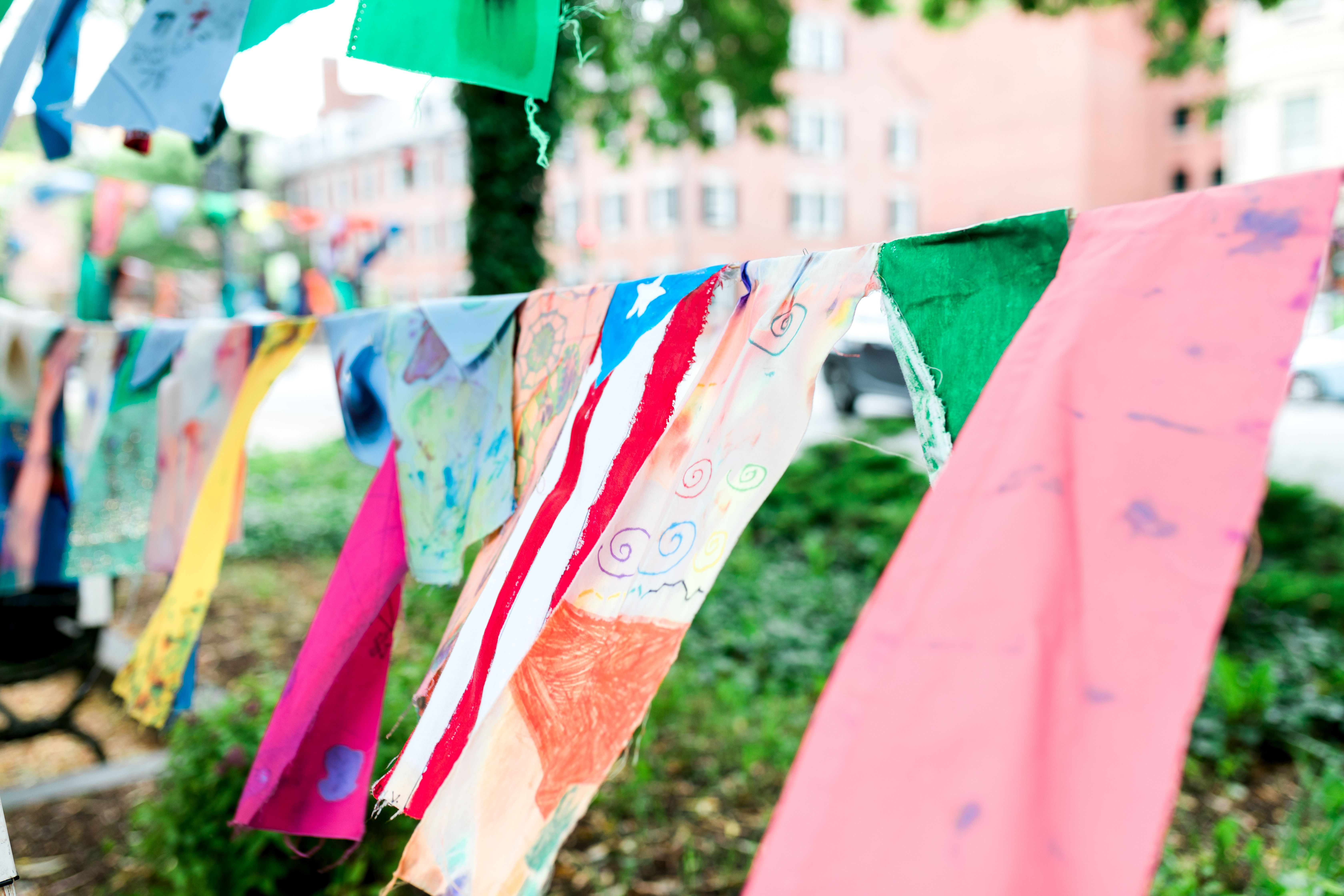 "Jack's Flags" is an installation at Kerouac Park and was created by 800 Lowell schoolchildren. Photo ©Alyssa Parker Photography
The goal for the 2019-2020 year, according to Project LEARN Executive Director LZ Nunn, is to expand the program to involve 2,500 students in two or three art installations — possibly an international mural festival, a bike rack competition and in parklets — that tell diverse stories of youths and families in Lowell.
While beautifying public spaces is a visible example of Project LEARN's contributions to schools, the organization has steadily helped students build the skills required for success in the classroom, workplace and beyond since its founding in 2013.
"A strong school system is the bedrock for growing a vibrant community," Nunn says. "When a community has great schools, businesses want to locate there to attract workers, and families seek to live there to raise their kids. There's a growing sense of vibrancy, tolerance, innovation — a culture of lifelong learning. That's where we hope to advance the city's economic development agenda."
In fact, Project LEARN has raised more than $9 million since its inception from individual and corporate donors to cultivate partnerships, build network resources and develop innovative programs for Lowell students, many of whom live in poverty. 
"Right from the start our aim was to involve the business community and regional donors and foundations — to invest in programs that make a measurable difference for our young people," said George Duncan, chairman of Enterprise Bank and one of the organization's founders. "In six years, Project LEARN has grown from an idea into a fully realized organization." 
Project LEARN provided technical assistance and planning support to Lowell High in developing their state-designated Innovation Pathways, in which students may complete internships in Air Force Junior ROTC; business, finance and marketing; civics, citizenship and communities; communications; culinary arts; education; engineering; environmental sustainability; fine arts; and health and bioscience. In addition to gaining real-world work experiences, there are opportunities for capstone projects, independent research and dual enrollment at Middlesex Community College and UMass Lowell.