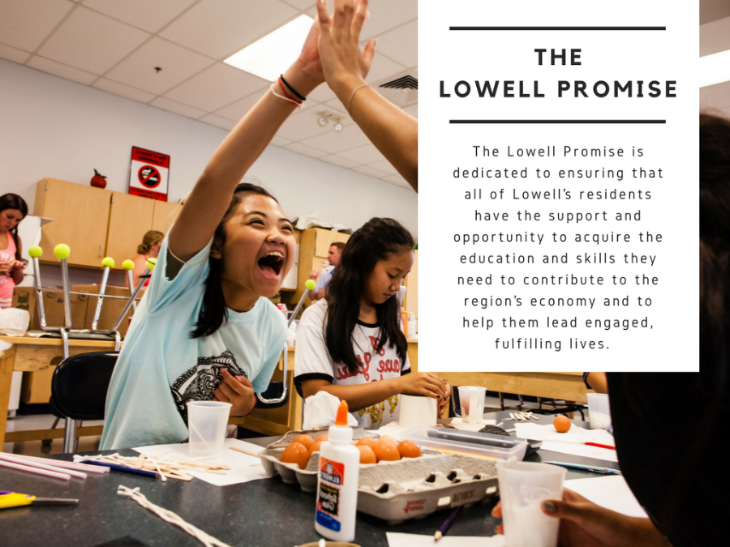 The Lowell Promise
Project LEARN has collaborated with other non-profits, cultural and community organizations, businesses, and local leaders to create the Lowell Promise:
The Lowell Promise is dedicated to ensuring that all of Lowell's residents have the support and opportunity to acquire the education and skills they need to contribute to the region's economy and to help them lead engaged, fulfilling lives.
Our programs and initiatives all tie back to the Lowell Promise. Learn about our programs to find out all the ways the Lowell Promise is improving the lives of students and their families.